About Moringa World
Moringa World is run by young eco-preneurs who are passionate about health, rural upliftment, permaculture and eco-friendly technologies. 
From Small Beginnings
The dream started some 10 years ago when, after a large amount of research, and some real hands-on experience, Graham Stevens started Moringa World. That hands-on experience was a working visit to a mission station in Zambia, where Graham and a partner set up a moringa farm for the mission, including ground preparation, cultivation, irrigation and production. The mission staff were trained in every aspect of moringa cultivation before the team returned to South Africa and started Moringa World.
From small beginnings, basically importing and marketing moringa leaf powder, Moringa World has grown into a vibrant company of committed individuals and they have developed a range of health care products, complemented by a range of body care products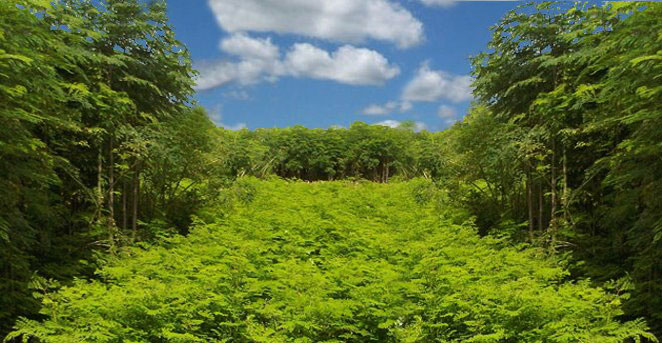 Our Moringa
Our Moringa oleifera powder is harvested, shade dried and crushed in Malawi and Zambia where it is grown naturally for the highest quality of moringa powder in its natural state. We are also developing small sustainable farms in several areas of South Africa. The product range even includes 'one shot' sachets, for even the poorest buyer. Ultimately, we want to develop complementary ranges, with pure organic moringa as our premium range.
Where are we Going?
Moringa World now markets throughout Southern Africa and, working with different counterparts, exports to France, Germany, Holland, the UK, Croatia and others. Other European markets are already being developed.
Moringa World is small, and intends to remain so, working with cultivation and marketing partners to take quality moringa products to a broader market, delivering value for money and creating opportunities for small farmers.